Family Sundays at Pointe-à-Callière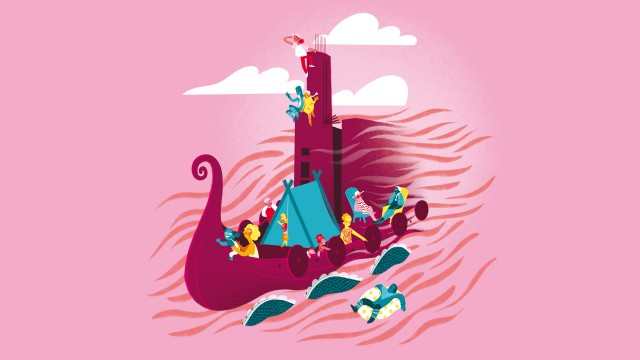 Illustration : Élodie Duhameau
July 10 to August 21, 2022
Every Sunday, from 11 am to 5 pm
Outdoors at the Museum, in the pedestrianized zone
350 Place Royale, Old Montréal
Free
Free family-friendly activities all summer long… in the world of the Vikings!
"Family Sundays" are making a big comeback this year! On Sundays throughout the summer, take part in free activities complementing the VIKINGS – Dragons of the Northern Seas exhibition, giving you a chance to delve deeper into the daily lives of this ancient Nordic people.
Join your family in workshops held in a recreated Viking encampment, listen to a skald recite Nordic myths and legends, learn about a formidable warrior's fighting techniques, explore the magical and exclusively feminine art of weaving in the Viking era, or play Orlog and other traditional Scandinavian games… Wonderful opportunities for young and old alike to prolong the adventure in new ways!
Pointe-à-Callière's 30th Anniversary!
In 2022, the Museum is celebrating its 30th birthday. Explore the program: 30 Years of History