Day camps
Child Care
8 - 12 year old
8 - 12 year old
The Marketplace
90 min. without multimedia show
40 people max.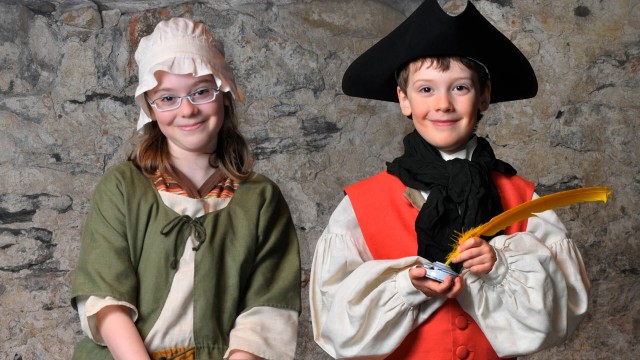 Photo: Marc-Antoine Zoueki
Imagine Montréal in the early days, when the public market brought the whole town together. It was a bustling atmosphere, as all the shops and stores laid out their wares in open-air stalls. Each team of children will play the role of a group involved in trade back in those days: farmers, merchants, craftspeople and soldiers. The teams will be given four challenges — games that will help them learn something about the saga of New France. To round out the activity, the teams will trade their goods in.
Information and booking
Please fill out our online form and we will contact you shortly to complete your reservation.
---
For any assistance :
reservations@pacmusee.qc.ca
514 872-9127
Schedule
DAYCARE CENTERS
Starting in June
Tuesday to Friday, 9:30 am to 5 pm
Price per child: $10.00
DAY CAMPS
July 3 to August 18, 2023
Monday to Friday, 9:30 am to 6 pm
Price per child: $10.00
Schedule may varies according to holidays.
Lunch room
A lunch room is available for groups.
Reservations required.
Free if taking part in two activities during the day.