Day camps
Child Care
8 - 12 year old
8 - 12 year old
Archaeo Mission
90 min. with multimedia show
20 people max.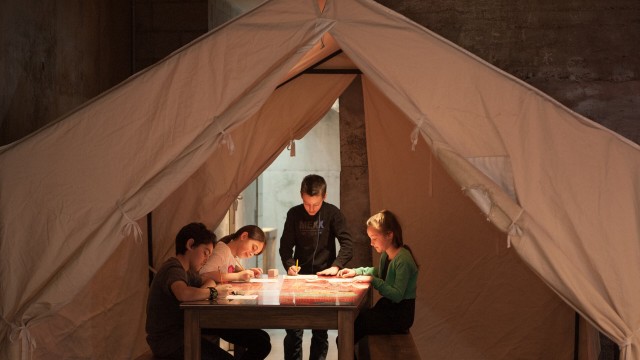 Photo: Marc-Antoine Zoueki
A captivating mission awaits young participants in our new interactive space, featuring an urban dig site and an archaeology lab. To rise to the rank of apprentice-archaeologist, youngsters must tackle the challenges presented by their mission leader. They'll have to do research, hone their observation skills, and put their manual dexterity to the test… just like professional archaeologists!
Information and booking
Please fill out our online form and we will contact you shortly to complete your reservation.
---
For any assistance :
reservations@pacmusee.qc.ca
514 872-9127
Schedule
DAYCARE CENTERS
Starting in June Tuesday to Friday, 10 am to 5 pm
Price per child: $9.50
DAY CAMPS
July and August
Monday to Friday, 10 am to 6 pm
Price per child: $9.50
Schedule may varies according to holidays.
Lunch room
Temporarily unavailable
A lunch room is available for groups.
Reservations required.
Free if taking part in two activities during the day.