Special event
October 26th, 2019 — October 27th, 2019
Strange Ghosts of Pointe-à-Callière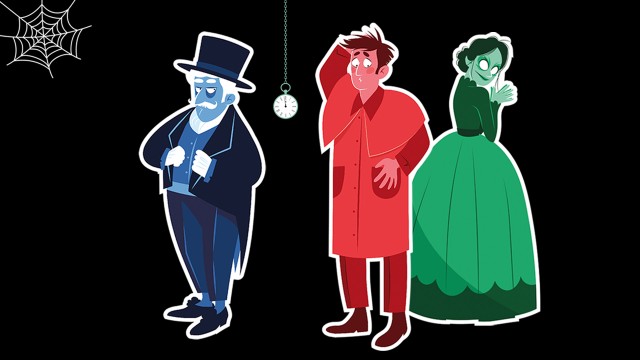 Saturday, October 26 and Sunday, October 27 from 11:30 am to 3:30 pm
11:30 a.m -French
Noon -French
12:30 a.m. -English
1:45 p.m. -French
2 p.m. -French
2:30 p.m. -English
3 p.m. -French
3:30 p.m. -French
Recommended for children aged between 4 and 10 years old.
Included in the entrance fee
Duration: 45 minutes
Reservations at the ticket counter
Creative workshops are offered all weekend from 11:30 am to 16:00 pm in the lunch space.
Maximum: 20 people per group.
Making their way through the Museum's archaeological remains, children take part in an interactive tour, hearing a tale filled with surprises that will immerse them in the imaginary world of the strange ghosts of Pointe-à-Callière. Take your children on an imaginative and offbeat adventure! An original narrative created by Simon Boulerice, nationally renowned author of children's books.
Simon Boulerice, qui est également comédien et metteur en scène, fait parti des écrivains à succès de sa génération. L'auteur a été finaliste du Prix Espiègle et du Prix Alvine-Bélisle pour L'enfant mascara, pour lequel il a été le gagnant du Combat aux mots 2017. Il a aussi été finaliste du Prix Jeunesse des librairies du Québec pour Jeanne Moreau a le sourire à l'envers qui a fait partie de la sélection The White Ravens 2014 de la Bibliothèque internationale pour la jeunesse.
Source : Leméac Éditeur