Virtual Activity
September 24th, 2021
Lecture - Sports… a whole culture !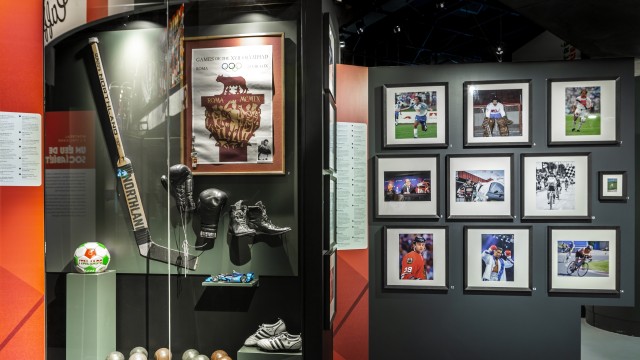 Photo: Myriam Ménard
As part of its series of lectures complementing the Italian Montréal exhibition, Pointe-à-Callière is presenting a round table discussion on the importance of sports in Montréal's Italian community. Join professional athletes in exploring the sports and competitors that thrill the hearts of Italo-Montrealers. You will be able to ask questions at the end of the talk.
You will also be able to address your questions to the lecturer after the presentation.
Conducted by Samuel Moreau, Project Manager – Exhibitions
Speakers: Gino Baretta, former professional football player (Montréal Alouettes); Gaby Mancini, former professional boxer and Olympian