Special event
February 27th, 2021 — March 7th, 2021
School Break at Pointe-à-Callière – Mission: History 1710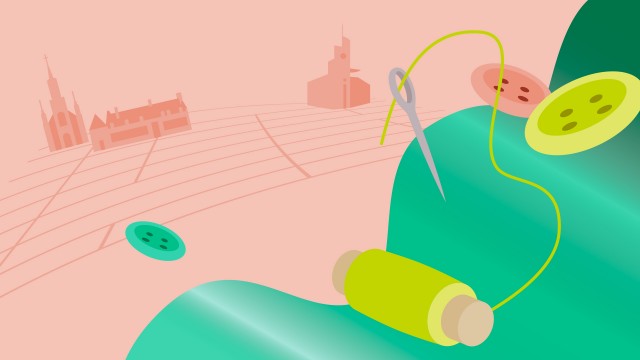 Pointe-à-Callière
Saturday, February 27 to Sunday, March 7, 2021
Self-guided activity in Old Montréal
Free / Registration required
For children of ages 8 and up
During the school break, the Museum is inviting you to set off on an adventure… beyond its walls! With Mission: History 1710, you will get to explore hidden spots throughout Old Montréal in our new, family-friendly, historical rally. This outdoor itinerary lets you explore the neighbourhood and the history of early 18th century Montréal! Use your observational skills and your power of deduction to figure out the clues as you make your way from one stop to the next!
Keep your eyes wide open, there's so much to see and discover in Old Montréal!
The rally starts off in front of Pointe-à-Callière, at 350 Place Royale. Two routes are available to follow:
For younger explorers: six questions will lead you to Place Jacques-Cartier, in a rally that takes about an hour, travelling over a distance of about 1.8 km.
For the more adventurous: continue your quest with a rally that is extended by six additional stops, taking you all the way back to the Museum, over a total distance of 3 km.
To get the required starting instructions and clues, make sure to sign up! You may even win tickets to the Museum for your family!
Important Information
+ Please note that this is an exterior activity. Please dress warmly, according to the outdoor temperature.
+ This activity is completely self-guided and can be done at any time, from February 27 to March 7, 2021. In the event of any major problem, you may contact us by email at info@pacmusee.qc.ca.
+ You should print the clues before making your way to the rally, or instead use your smartphone (with data enabled) to download the clues at each stop.
This activity is presented in collaboration with the Marguerite Bourgeoys Museum and the Château Ramezay.