Virtual Activity
March 1st, 2021 — March 7th, 2021
School Break at Pointe-à-Callière – Creative Workshops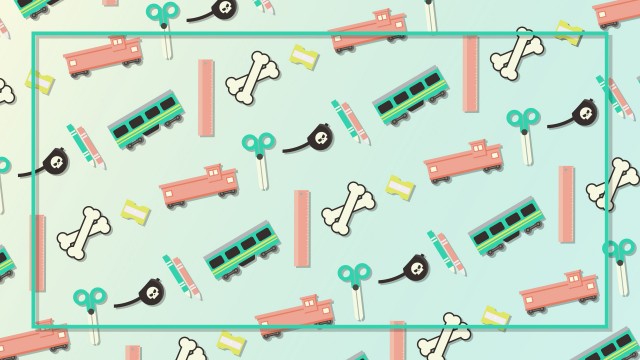 Pointe-à-Callière
During school break, Pointe-à-Callière is presenting a series of six creative workshops you can follow at home, with the whole family, at the date and time of your choosing! The workshops will give you an opportunity to explore our exhibitions A Railroad to Dreams and Come Aboard! Pirates or Privateers? in creative ways!
The creative workshop videos will be posted here on this web page, as well as on the Museum's Facebook page and YouTube channel, from Monday, March 1st to Sunday, March 7, with one workshop posted each day. We suggest taking one workshop per day or setting your own pace, as the content and videos will remain available the whole time.
Get out your finest crayons, some glue and scissors, and set off on an adventure!
Make Your Own Suitcase
Go travelling! Get inspired by early 20th century Canadian Pacific Railway posters to create your very own suitcase. Here's your chance to travel across Canada from coast to coast. Who knows? Maybe this workshop will inspire the next real trip you take!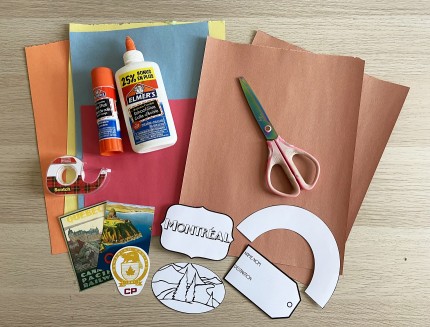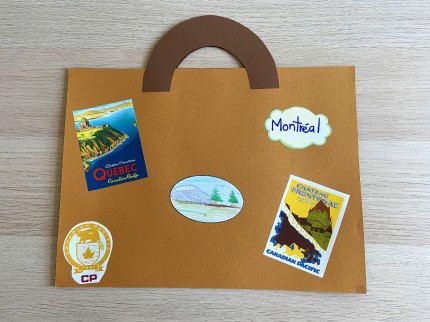 A Pirates' Game: The Treasure Hunt
Interested in pirates? Enjoy board games? This workshop is for you! In just a few steps, create your own pirate-themed board game. Who'll get to the treasure first… without falling into any of the traps? Roll the dice and find out!
The Jean-Talon Metro Mosaic
Montréal's metro stations are filled with unique works of art that highlight our city's history while creating a colourful ambiance as we make our daily commute. Explore the magnificent mosaic by Judith Bricault Klein, housed in the Jean-Talon metro, with this creative workshop.
Pirate Costumes
Come aboard! In this workshop, you will be tasked with making props and accessories that will turn you into a real pirate! Build your fort in the living room, put on your hat and eyepatch, and—using your spyglass—set the course for your next adventure.
The Pointe-à-Callière Train
Love trains? Looking forward to the upcoming exhibition A Railroad to Dreams? While waiting for the Museum to reopen, here's your chance to make your own locomotive! This workshop is ideal for hardcore train fans… as well as for the occasional traveller.
Note that this workshop was previously presented during the holiday season.
The Train Station
Okay, so you've made your locomotive. Now you need a station to complete your train kit. In just a few steps, you'll get a chance to build a beautiful station for your train engine. A great start to creating your own railway village at home.
Note that this workshop was previously presented during the holiday season.