Promotion
February 1st, 2019
Reduced prices for all Parés in February at Pointe-à-Callière!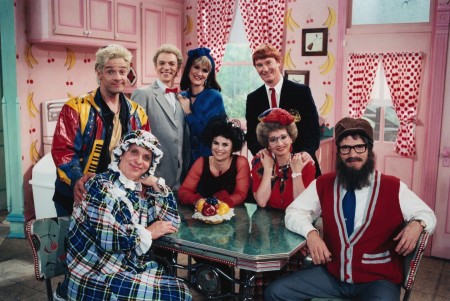 Avanti Ciné Vidéo
Are you a Paré, like the characters of La Petite Vie? Since you're part of the family, Pointe-à-Callière is offering you 25% off admission to the museum for the month of February to visit the exhibition La Petite Vie. To get the discount, just present a valid ID proving that your last name truly is "Paré."
And since you are a Paré, you also get a 25% discount on all items at the museum shop in February!
February 24 –Paré family reunion
On top of the promotion, we are inviting all Parés to a special family reunion at the museum on February 24. Whether you're a Paré from Quebec or from elsewhere, come down to Pointe-à-Callière at 1:30 p.m. for a group photo of as many Parés as possible in the La Petite Vie living room. You could also win La Petite Vie-related items. A family reunion you won't want to miss!
*- Promotion valid from February 1 to 28, 2019. Cannot be combined with any other offer.
- Discount does not apply to the "Family" rate.
- Discount valid only upon presentation of a valid ID proving your last name is "Paré." Discount not valid for other members of the party.
- Admission tickets must be purchased on-site at the museum's reception area. Promotion is not available for tickets purchased online or at kiosks. *