Public Market
August 26th, 2023 — August 27th, 2023
Public Market of the 18th Century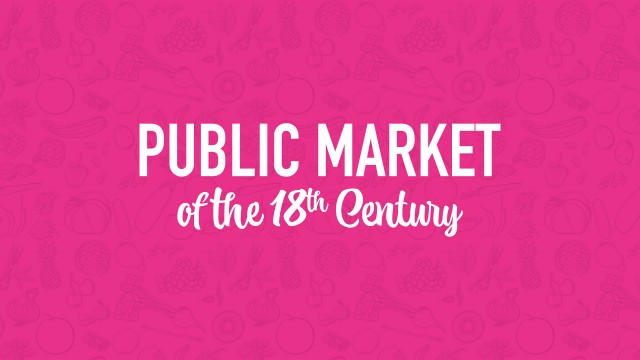 Roméo Celli
August 26 & 27, 2022
Saturday: from 10 a.m. to 7 p.m.
Sunday: from 10 a.m. to 6 p.m.
Outdoors at the Museum
350 Place Royale, Old Montréal
Free
A festive 30th edition at the heart of New France!
It's a day of celebration at the market! Pointe-à-Callière's not-to-be-missed event—which recreates the ambience of Montréal's public market during the French Regime—is celebrating its 30th anniversary… with even more dancing and music than usual!
A whole cast of lively, authentic characters will be on hand, making for an unforgettable day that will whisk you back to the era of New France! It's an experience you won't want to miss!
Explore trades of the past
Come meet the artisans you would see at a market in the 18th century. Wool spinner, lute maker, shingle maker, weaver, lacemaker, bark canoe maker, pit sawyer, wood turner… they're all looking forward to introducing you to their trades of yesteryear!
Age-old Indigenous traditions and know-how
In the 18th century, the marketplace was also an important site for encounters and trade between Indigenous and French people. In the Market's contemporary section, meet a new generation of Abenaki, Anishinaabe, Kanyen'kehà:ka, Mi'kmaq, and Wendat artisans who are passing along their ancestral know-how. See performances of traditional music and dance, attend demonstrations of leather tanning, cooking, and hunting techniques, and learn how moccasins, cradleboards, and dreamcatchers are made. Rich and invaluable heritage!
Activities, games, and workshops for young and old
Under the French Regime, noblemen, peasants, musicians, villagers, sailors, soldiers, and even pirates crossed paths at the marketplace. There was even a military encampment on-site! See marches and live-fire exercises, get an introduction to fencing, learn how to tie sailors' knots, and defend your position in a giant naval battle game. Several other activities await you too!
A beer brewed especially for Pointe-à-Callière
To highlight the Public Market's 30th anniversary, BreWskey craft brewery (Old Montréal) has created a lightly hopped blonde beer named for Pointe-à-Callière. Come taste it at the Market inn!
A market like in the days of New France
Stroll among the merchant's stalls and shop for Québec products!
An eco-friendly event, held through a partnership with RECYC-QUÉBEC.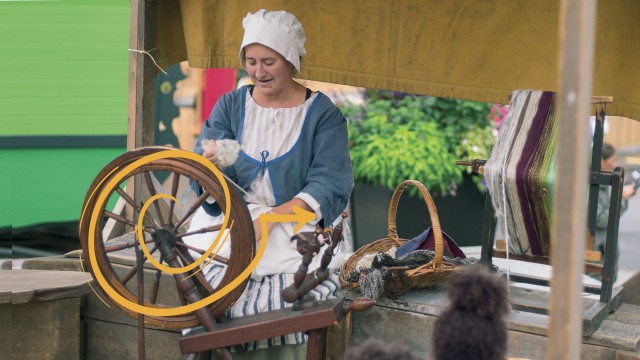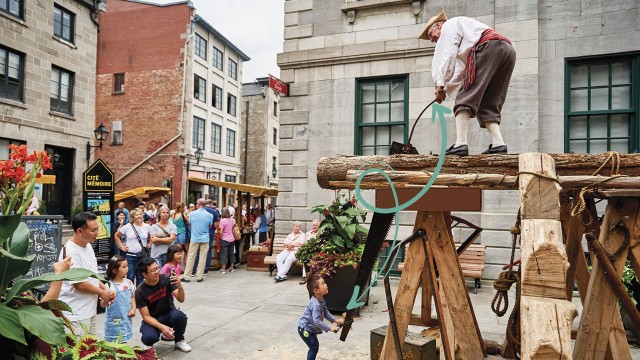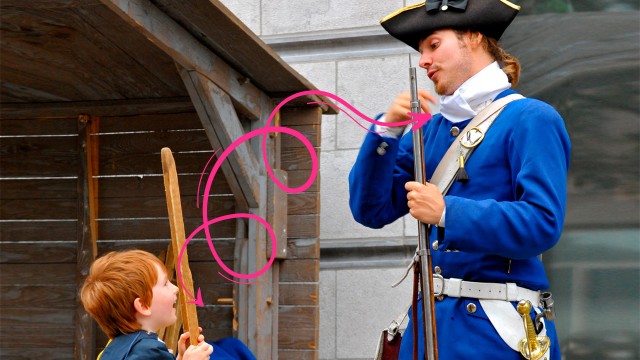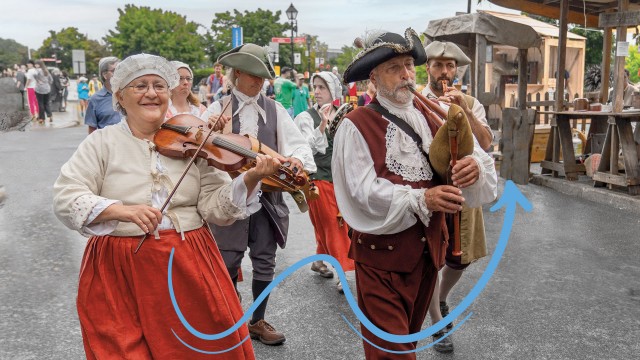 Photos: Romain Guilbault; Sara Megan; Jean-Michael Seminaro; Marc-Antoine Zoueki.