Cultural activity
February 25th, 2018
Port Symphony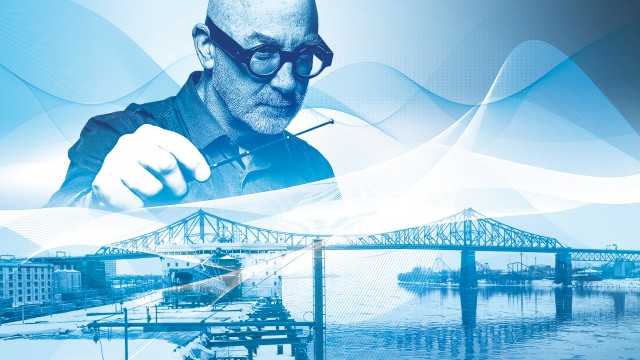 Sunday, February 25, at 1:30 pm
Outdoor activity in front of the Museum
INFLUXX
An original composition by Herman Kolgen
Trains and boats moored in the Port of Montréal for the winter join their voices to create a unique and captivating piece of music. For this 24th edition of the Port Symphonies, guest composer Herman Kolgen was inspired by the wind, intrinsically linked to the river, to boats, and—as a musical element—to sound.
Exploring the tensions between natural phenomena and human beings, Influxx uses the resonances of boat and train horns, transformed by the acoustic reverberations of the city. Through the use of two huge turbines, a wind sensor, and the tones produced by the horns, the audience is enveloped in a captivatingly turbulent soundscape.
Pointe-à-Callière wishes to thank and acknowledge the collaboration of the Phi Centre and of MUTEK for this Port Symphony.
We also thank our volunteers, the Port of Montréal, Croisières AML, and Algoma Central Corporation for their participation in the event.
About the composer
An acclaimed multidisciplinary artist with more than three decades of experience in media arts, Herman Kolgen lives and works in Montreal. An audiocinetic sculptor, he draws his raw material from the intimate relationship between sound and image. Kolgen creates pieces that take on the form of installations, video and film works, performances and sound sculptures. He works in a constant cycle of exploration, at the crossroads of different media, to conjure up a new technical language and a singular aesthetic.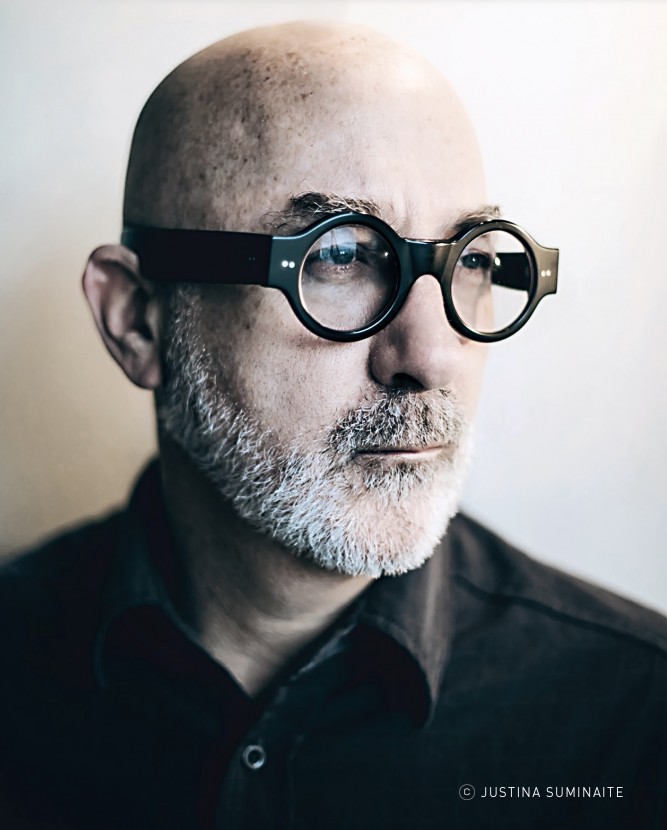 Herman Kolgen
Photo: Justine Suminaite