On May 17, pay what you want for admission to the Museum!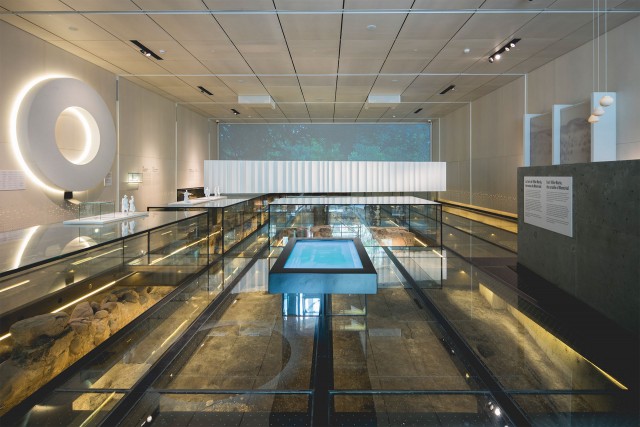 Raphaël Thibodeau
Celebrating Montréal's birthday
Friday, May 17, 2019
Voluntary contribution for your admission ticket and additional guided tours at the Museum
Did you know that Paul de Chomedey sieur de Maisonneuve and Jeanne Mance founded Ville-Marie on May 17, 1642? To mark this historic date, Pointe-à-Callière is holding a special day at the Museum, letting you choose how much you pay for admission! We are encouraging you to make a voluntary contribution for your admission ticket, with all money raised going to the Pointe-à-Callière Foundation. Special guided tours will take you through the Where Montréal Began exhibition in Fort Ville-Marie all day long.
Special discounts throughout the weekend
May 17, 18 and 19
The celebrations continue on Saturday and Sunday, May 18 and 19, with a 20% discount on admission fees to the Museum for all visitors.
On May 17, 18, and 19, you can also take advantage of a 50 % discount on annual memberships to Pointe-à-Callière! By becoming a Member, you can return to the Museum free of charge to see the exhibition Dinner is Served! The Story of French Cuisine, which opens on June 6, as well as all other upcoming exhibitions over the next year.
The 20% discount on admission fees is available on tickets purchased at the reception desk only. Not valid for tickets purchased online.
The 50% discount is applicable on new memberships only and does not apply for the Next Generation of Philanthropists. The membership discount is available on May 17, 18, and 19, 2019 Information: 514-872-4643