Special event
May 30th, 2021 — June 30th, 2021
The Montreal museums tour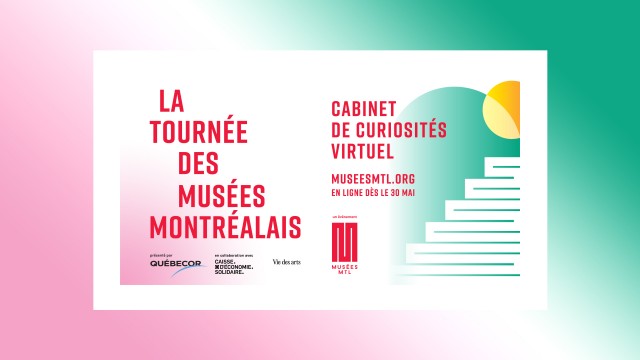 From May 30th to June 30th
This year, the ever-popular Montréal Museums Day is being expanded into a special edition that takes place throughout the entire month of June!
Some thirty Montréal museums are coming together, in the form of a virtual cabinet of curiosities, allowing you to explore some of the highlights from their collections.
From May 30 to June 30, 2021, video vignettes will be shared through the MTL Museums network, on the websites of each of the participating institutions and on the Montreal Museums website.
As part of the experience, Pointe-à-Callière is presenting a curiosity entitled "Matière cosmique" (Cosmic Matter) by artist Ève-Marine Basuyaux. As explained by François Gignac, the Museum's conservation technician, "Matière cosmique" is one of the contemporary art installations that can be seen in the Museum's signature exhibition "Crossroads Montréal."
Welcome to Pointe-à-Callière, Montréal's archaeology and history complex!