Musical Middays
July 8th, 2021 — August 26th, 2021
Midday Music at Pointe-à-Callière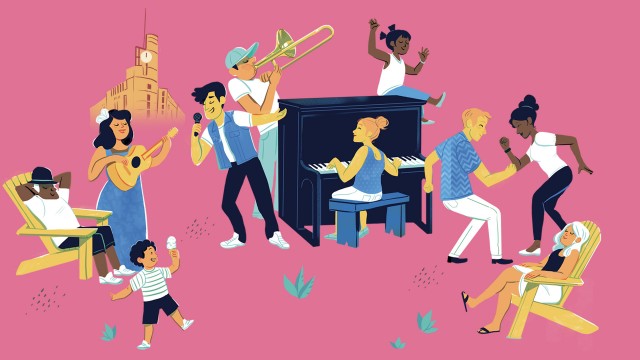 Illustration : Annie Carbonneau-Leclerc
Upcoming dates!
Free outdoor events
Place Royale
For the fourth time, come enjoy musical performances by emerging Montréal artists, in collaboration with Pop Montréal!
See shows by emerging Montréal musicians. Music, warm weather, and culture: a winning summer trio!
Bring your lunch and enjoy our picnic tables and Adirondack chairs in the Urban Space while listening to great music!
Discover the complete program of musical performances and mark your calendar!
UPCOMING