Conference
November 30th, 2019
Lecture – The Incas: from their origins to the Spanish Conquest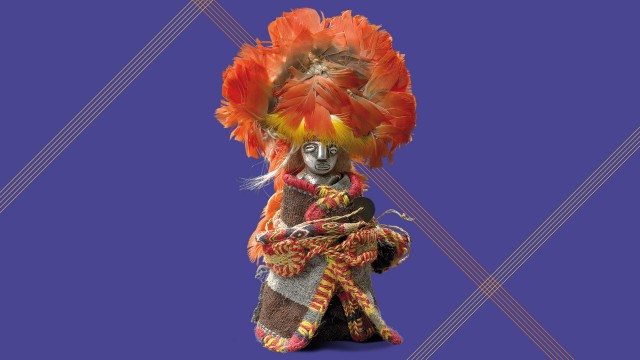 Pointe-à-Callière
Saturday, November 30, 2019
In English: 1 pm
In French: 3 pm
360º Space, 4th Floor
165 Place D'Youville, Old Montréal
Free
SOLD OUT
Coinciding with the exhibition The Incas, Treasures of Peru at Pointe-à-Callière, the Museum is presenting a free talk by archaeologist Victor Pimentel, who specializes in the study of Andean civilizations.
Who were the Incas? What are the origins of this Andean people? Who were their ancestors? The lecturer will discuss the foundations of Inca civilization, the cultures that preceded it, the formation and expansion of the empire, and its principal conquests. He will also address its technological achievements and artistic production, as well as Inca heritage in the history of Peru.
Governed by Inca sovereigns, Tahuantinsuyo—the Quechuan word meaning the four united regions or Realm of the Four Parts—was, in the mid-15th century, the largest empire in pre-Columbian America, whose abrupt and dramatic end came with the arrival of the Spanish conquerors in 1532.
The lecture will also provide an overview of Cuzco, the imperial capital. A city of mythological founding and home to Inca emperors, it was considered to be the centre of the world and the main power hub in the Andes during the pre-Columbian era.
Victor Pimentel
An archaeologist specializing in the study of Andean civilizations. A former curator of pre-Columbian art at the Montreal Museum of Fine Arts, Victor Pimentel is now an independent curator and consultant for public and private organizations working in the areas of culture and tourism, museums, archaeological research, conservation, and the development of cultural heritage.
He was the curator of the exhibition Peru: Kingdoms of the Sun and the Moon presented at the Montreal Museum of Fine Arts and the Seattle Art Museum (2013-2014). He also collaborated on the exhibitions Costa Rica, Land of Wonders (2008) and The Aztecs, People of the Sun (2015), organized and presented by Pointe-à-Callière, Montréal's Archaeology and History Museum.