Lecture Series
January 28th, 2022
Lecture – Quiet Please, We're Laughing: The Vital Role of Clowns in the Hospital Setting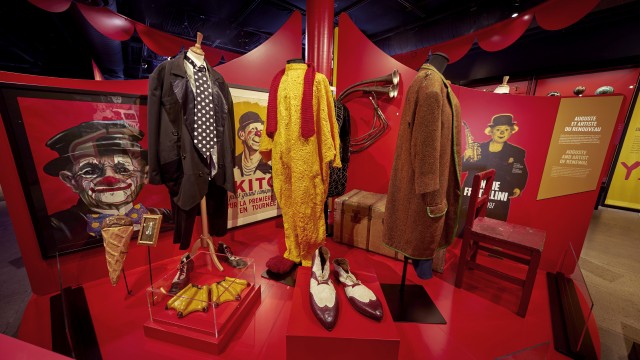 Photo : Romain Guilbault / Pointe-à-Callière
Friday, January 28
12 pm
Free, webcast on Facebook
Lecture in french only
For this second lecture coinciding with the It's Circus Time! exhibition, Pointe-à-Callière welcomes Alfonso Santarpia, professor of clinical psychology at the Université de Sherbrooke, along with professional clown Caroline Simonds, founder of the "Le Rire Médecin" association in France. They will be discussing the crucial role of the circus arts in our society.
Taking a sensitive and pertinent approach, the speakers will address the essential work of professional hospital clowns. They will pay special attention to the benefits of laughter on hospitalized children and their parents.
Learn how this innovative yet unheralded work can have a positive influence on vulnerable people—physically, emotionally, and spiritually.
This lecture is being held in collaboration with the Instituto Italiano di Cultura Montreal.