Lecture | Société historique de Montréal
May 27th, 2023
Lecture | Kateri Tekahkwitha, a colonial reflection at a time of reconciliation (in French)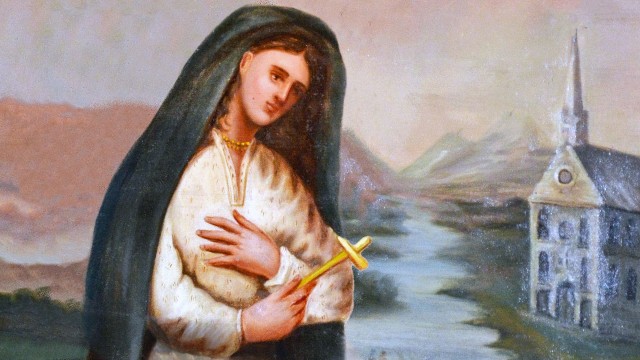 Charlotte Mayol
Saturday, May 27
2 pm
Kondiaronk Room
350 Place Royale
Free for members of the Société historique de Montréal, $5 for non-members
No reservation requireP
Who was Kateri Tekahkwitha (1656-1680), the historical figure from Kahnawake, "North America's first Indigenous saint," "Lily of the Mohawks"?
For this final lecture of the season, the Société historique de Montréal has invited theologian and religious sciences specialist Jean-François Roussel to come share the story of this young, 17th century Mohawk woman.
How did the non-native Catholic church—past and present—develop its interest in Kateri Tekahkwitha? While this oft-repeated account belongs to a bygone age, is it not also a reflection of a non-native mindset regarding reconciliation, onto which are projected aspirations, aversions, and avoidances?
While recognizing that this story belongs first and foremost to Indigenous cultural heritage, we will make a few observations on the way in which the hagiographic account conveys non-native constructs—colonial stereotypes, the desire for reconciliation, cultural appropriation, and the aspiration for a decolonial and intercultural experience.
Lecturer: Jean-François Roussel
Jean-François Roussel wrote the book Kateri Tekahkwitha. Traverser le miroir colonial (Presses de l'Université de Montréal, 2022). He is interested in Indigenous residential schools, Indigenous—and notably Iroquois—spiritual traditions, and contemporary Indigenous resurgence movements in the Americas.