Lecture Series
February 12th, 2023
Lecture | Headdresses of Africa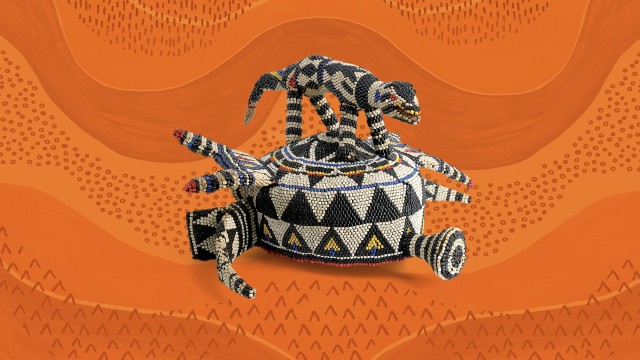 Sunday, February 12
1 pm
Mariners' House – 360º Space
165 Pl. D'Youville
Price
Regular: $7
Members: $4
In French
Held as part of Black History Month, this talk will take a deeper look at the African headdresses on display in the exhibition Headdresses from Around the World, The Antoine de Galbert Collection, with collector and Afromusée founder Guy Mushagalusa Chigoho.
Chief's headdress, warrior or hunter's helmet, bridal or ritualistic headwear—learn what these markers of identity, in a variety of forms and patterns, reveal to us about the traditions and know-how of over 80 different peoples from across Africa.
Not to be missed!
Lecturer: Guy Mushagalusa Chigoho
Art enthusiast and collector Guy Mushagalusa Chigoho endeavours to showcase African cultural heritage and contemporary artists. In 2014, he created Espace Mushagalusa, an art gallery and space open to diversity, before going on to establish the Afromusée in 2021. He is also on the advisory committee for the Headdresses from Around the World exhibition.