Cultural activity
May 13th, 2023
Workshop performance | Le Barda - Petits bonheurs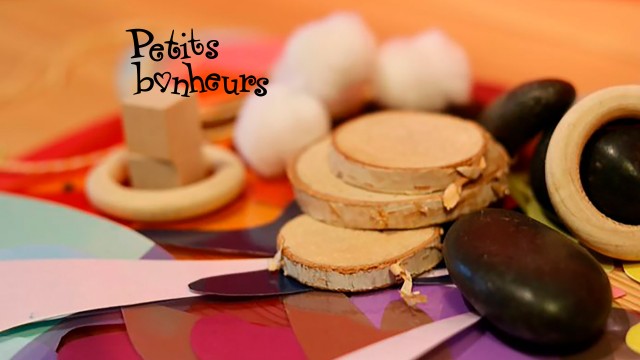 © Cabane Théâtre
Saturday, May 13, 2023
10:30 am and 1 pm
Duration: 45 minutes
Ages 2 and up.
$7
Kondiaronk Room
An interactive workshop for tiny tots
For this workshop performance, two artists will welcome participants to a space covered in blank surfaces. A trove of artistic materials will lie waiting in a nearby crate. The artists will ask the audience questions and take out neutral objects, textures, papers, and materials from the crate. The children, adults and artists will then co-build an installation to music. Through their movements, singing and interactions, the artists will get young and old alike to trek through a universe of possibilities. Everyone will wander through the space to discover the small, museum-inspired worlds.
Presented as part of the Festival Petits bonheurs, Le Barda is a brand-new interactive project put on by Cabane Théâtre.