Special event
August 15th, 2021
Italian Montréal: Virtual guided tour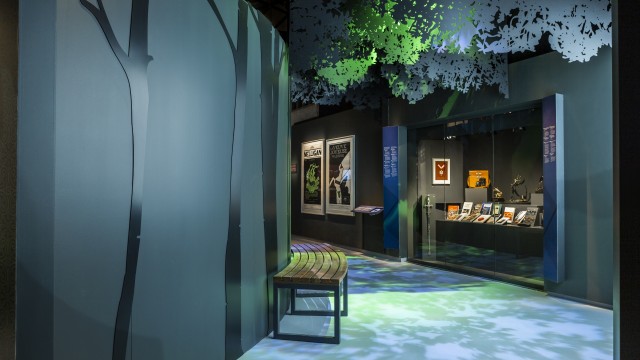 Photo: Myriam Ménard
When:
Sunday, August 15 at 1:30 pm - French - Purchase your ticket
Sunday, August 15 at 3 pm - English - Purchase your ticket
Cost: 10 + administration fee
Are you a Member of the Museum? This event is free for you! You will need to enter your membership number when you make your reservation.
Duration: 1 hr
Online and live: You will receive a link to the webcast by email; it will not be available for a later viewing.
If you can't come to the Museum or want one of our guides to give you an immersive experience in the Italian Montréal exhibition, then take advantage of the Museum's gift to Italian-Montréal community for Montréal's Italian Week to go on a virtual tour of the exhibition from the comfort of your own home!
On Sunday, August 15, let our interpreter-guide show you the rich heritage of the Italian-Montréal community. You will see some precious family heirlooms that have been loaned to the Museum and learn more about the moving journey of many Italian immigrants who made a new life in Montréal.
How it works
The event is live and will not be available for replay. Make sure you are available on Sunday, August 15 at the indicated time, either from 1:30 to 2:30 p.m. in French or from 3 to 4 p.m. in English.
When you purchase your ticket, you will receive a unique broadcast link by email (remember to check your junk mail folder). If you have trouble logging in, the sales team can help you.
Spots are limited to provide a quality experience for everyone. Make sure to reserve your ticket now!