Lecture Series
May 14th, 2022
Lecture | Gaming and History: Assassin's Creed, as seen by historians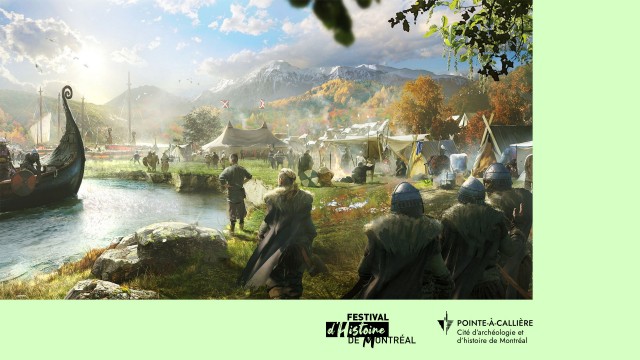 Illustration by Tony Zhu Shuo – Assassin's Creed® Valhalla – TM & Copyright © Ubisoft Entertainment. All rights reserved.
Saturday, May 14 at 3 pm
General Admission: $7
Members: $4
In French
Pointe-à-Callière's COGECO 360° Space
Mariners' House – National Bank Building
165 Place D'Youville, Old Montréal
DEVELOPING HISTORICAL THINKING THROUGH VIDEO GAMES
Can we trust the ways history is depicted in video games?
Can these platforms be useful, in a classroom setting or elsewhere, in developing the concepts of historical thinking?
While some believe that the more credible aspects of games threaten to undermine the player's critical thinking, others see this as an opportunity to develop analytical sensibilities.
To address these questions, Marc-André Éthier of Université de Montréal and David Lefrançois of Université du Québec en Outaouais have spoken to a dozen historians who were consulted for the creation of certain episodes of the Ubisoft game Assassin's Creed. Join our two guest speakers to find out what these specialists think about the link to history and its use in video games.
This lecture is presented as part of the Festival d'histoire de Montréal.
Speakers: Marc-André Éthier, Professor of Education Sciences at Université de Montréal, and David Lefrançois, Professor of Education Sciences at Université du Québec en Outaouais