Family Sundays
July 14th, 2019
Family Sundays | The Great Bastille Day Table!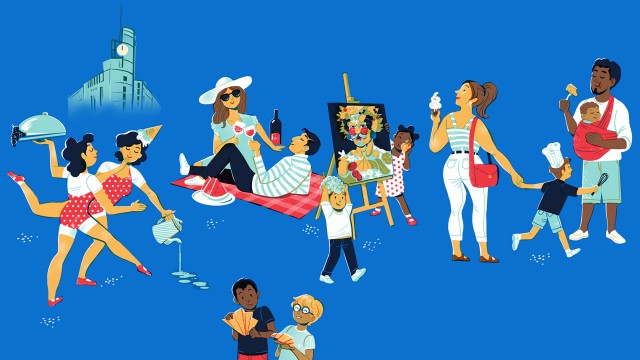 Annie Carbonneau-Leclerc
Sunday, July 14, 2019
12 pm to 5 pm
Place Royale
Free event
The Museum is celebrating the French national holiday on July 14 from 12 pm to 5 pm with a big picnic outside! Bring your lunch or buy one from a vendor on site. French wine, cocktails and pastis will also be sold at our pop-up bar. To add some French flair to your picnic, enjoy a game of pétanque to the sound of French music played by two accordionists, or get your family to take a workshop to make a chef's hat or a French "cockade". Also, entry to the Museum is 50% off to anyone who can show proof of French citizenship!
The Festival YUL EAT pairs up with the Museum to offer you a "Mystery Box" activity. By touching the content of the box without looking, try to guess which vegetables it is. If you have the right answer, you might win two tickets for its Grand Testing Experience.
Take the opportunity to discover the exhibition Dinner is Served! The Story of French Cuisine starting at Pointe-à-Calliàre on June 6.
Pointe-à-Callière knows that time spent together as a family creates the most wonderful memories. This is why the Museum is holding interactive and intergenerational activities every Sunday all summer long.
Please note that you can not bring your own alcoholic beverage but that you will be able to buy some at the pop-up bar.