Archaeology Month
August 18th, 2019
Explore Archéolab.québec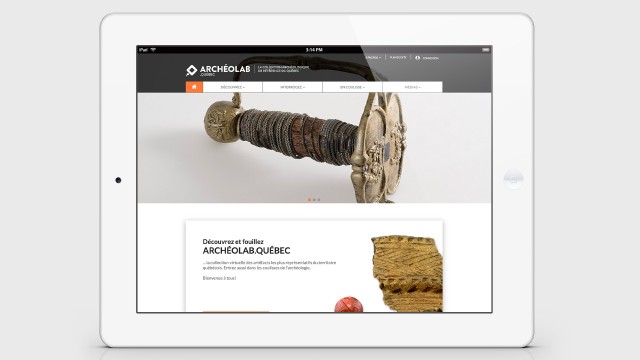 Sunday, August 18, 2019
1 pm; 2 pm; 3 pm (duration 45 min)
Enter through the main building at 350 Place Royale, Old Montréal
Activity included in the price of admission to the Museum Register now, limited spots
Learn more about the new reference platform for Québec's archaeological collections—Archéolab—with Hendrik Van Gijseghem, PhD, Archaeology and History Project Manager at Pointe-à-Callière. In this interactive workshop, participants will join our professional archaeologists in analyzing an archaeological artefact, using the Archéolab portal. This activity will give young and old alike the opportunity to explore our rich archaeological collections and learn about the process of analyzing and identifying artefacts.
Please have your smartphone or tablet with you to take part in this activity.
The activity takes place in the Archaeo Adventure zone located on the lower level in the Mariners' House at Pointe-à-Callière.
This activity is presented as part of Archaeology Month 2019 and Pointe-à-Callière's Family Sundays.