Lecture Series
May 28th, 2022
Contested rights in New France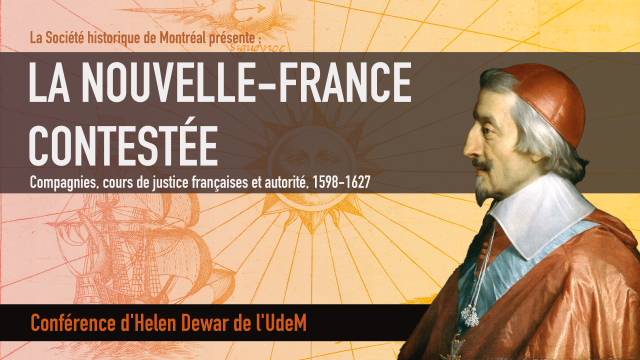 Charlotte Mayol
Saturday, May 28 at 2 pm
Salle Kondiaronk
In French
Free for members of the Montreal Historical Society
$5 for non-members, to be paid at the entrance of the room
No reservations required
The Société historique de Montréal presents:
Contested rights in New France
Trading companies, the French courts, and authority, 1598-1627
By Helen Dewar, Assistant Professor of History at Université de Montréal
In the early 16th century, thousands of merchant fishermen crossed the Atlantic each spring to fish and trade furs, which they considered their customary right. Yet, in the 17th century, these rights were challenged when the French Crown began granting royal commissions to individuals, giving them exclusive privileges in the fur trade and significant government powers.
This lecture examines dozens of legal cases that took place in France as a result if this policy. A topic overlooked by historians until now, these trials shed light on the key role that the courts of justice played in building authority in New France.