Archaeology Month
August 1st, 2021 — August 31st, 2021
#QUIZPAC – Pointe-à-Callière's archaeo-quiz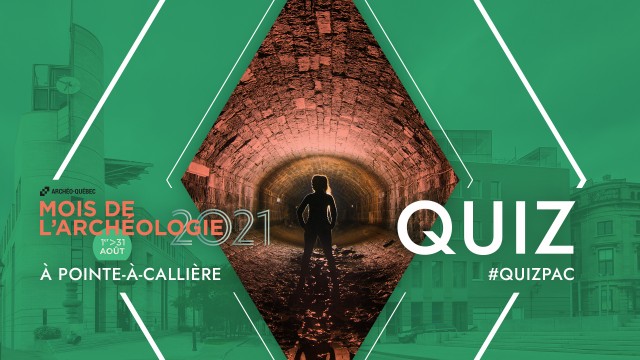 Throughout August, the Museum is putting your brain to the test with an archaeology quiz!
Our team will post an Archaeo-Quiz question to the Museum's Facebook and Instagram pages on Monday, Thursday and Saturday mornings. Answer directly to the question in the comment section of the post. The right answer will be provided as a comment the next day.
Participate in the Archaeo-Quiz and get the chance to win a 1.5-hour tour with one of our specialists to discover Pointe-à-Callière's archaeological sites! An entry form will be posted with the answer to the quiz question of the day.
To go on the free tour, you must be available at 1:30 pm on either Saturday, September 18 or Saturday, September 24.
Stay tuned!