Cultural activity
May 4th, 2019
Arbres Show - Petits bonheurs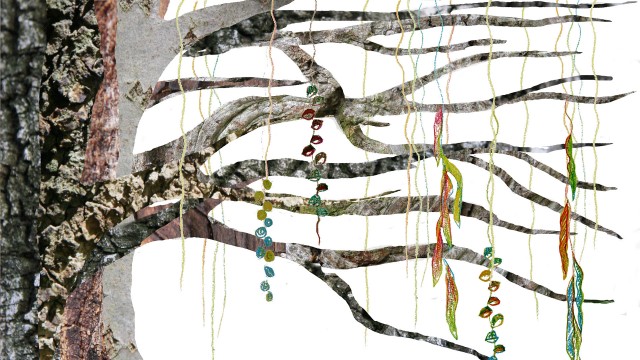 Lenche Andonova
Saturday May 4, 2019
at 9:30 a.m., 11 a.m. and 2 p.m.
Multipurpose Room, 350 Place Royale,
Old Montréal, Quebec H2Y 3Y5
Tickets available online, limited places
Pointe-à-Callière is proud to present the musical show Arbres by Emmanuelle Lizère as part of the programming of the Petits bonheurs festival for three performances on May 4, 2019.
This show is an invitation to take the time and enjoy the different faces of trees through musical discovery. Moss, bark, branches and leaves rustle and squeak under the fingers. The songs of the wind through branches echoes throughout the ancient chants of the tree of life. The fruits move and drag us into the happy harvest festival.
The roots of the trees reveal the hiding place of the funniest little characters. The show will take the shape of a seven step journey where the sounds of tree textures and instrumental and vocal music mingle together.
3 to 5 years old
Duration: 40 minutes
About Petits Bonheurs
Convinced of the importance of art in the full development of children, Petits bonheurs is a non-profit organization that uses different means to make art accessible to toddlers from 0 to 6 years old. Born in 2005, Petits bonheurs is a forerunner on the scne of the arts dedicated to early childhood in Quebec.
2019 Festival Edition
The year 2019 marks the 15th edition of the Petits bonheurs festival in Hochelaga-Maisonneuve. Shows, arts awareness workshops, cinema and more will be on the agenda for young children, their families and arts profesionals. To celebrate this anniversary, the organization wishes, among other things, to offer artistic activities outside of its neighborhood. The 15th edition will take place from Friday, May 3 to Sunday May 12, 2019.
With your purchased ticket for the show, get 15% off a daily admission to the Museum. Offer valid on all categories of tickets, from May 3 to 12, 2019 inclusive, as part of the Petits bonheurs festival.