Conférence
25 septembre 2018
Unite4Heritage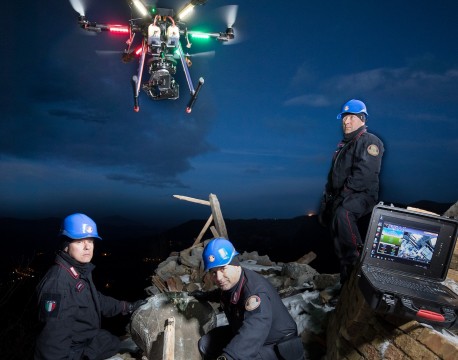 Mardi 25 septembre à 11 h
Maison-des-Marins, 165 place D'Youville
Inscription requise sur le site de Canadon
En anglais
Présenté en partenariat avec l'Institut italien de culture, Pointe-à-Callière vous offre une conférence gratuite sur le thème de l'exposition Reines d'Égypte en anglais.
Suite en anglais
Fabrizio Parrulli, General of the Carabinieri Command for the Protection of Cultural Heritage will present the conference: The Carabinieri Command for the Protection of Cultural Heritage and the Italian Task Force "Unite4Heritage".
Abstract:
The Carabinieri Command for the Protection of Cultural Heritage is the first Police Specialized Unit created with the sole aim to contrast the illicit traffic of Cultural Property. Its structure and tasks have evolved during the years, and its operative results demonstrates the effectiveness of its system. Its most significant tool is the database of illegally removed cultural artifacts "Leonardo", the biggest database of "stolen works of art" in the world.
In 2015, in answer to the increasing threats to Cultural Heritage of Humankind, Italy created the Task Force "Unite4Heritage" (TF U4H), a rapidly deployable unit composed by personnel of the Carabinieri TPC and experts of the Ministry of Culture, that can be sent anywhere in the world (given a security framework) in order to help local authorities in protecting cultural property in danger.
The first intervention of the TF U4H, however, was in Italy, in the areas hit by the earthquakes of 2016 and 2017. The intervention of the TF allowed the recovery of all the movable Cultural Property in the area, more than 20000 objects. Two members of the TF are now in Iraq, starting the cooperation work with local authorities in order to assess the damage carried out by ISIL and contrast the looting and the illicit exportation still ongoing in the area.
About the Speaker:
Brigadier General Fabrizio Parrulli was born in Bari (Italy). He started his military career at the age of 16 when he joined the Military School of "Nunziatella" in Naples. He attended the Military Academy of Modena and he completed his studies at the Carabinieri Commissioned Officers School, in Rome. He has a degree in Law from the University of Parma and a degree in International and Diplomatic Studies from the University of Trieste. He got a Master in International Strategic – Military Studies at the University of Milan jointly with the High Defence Study Centre. After having occupied several positions in the Carabinieri Corps (recently in Italy as Salerno Carabinieri Provincial District Commander, and abroad as Commander of the Train Advise Assist Carabinieri Task Force – Iraq – Baghdad, from September 2015 to March 2016) on the 26th July 2016 he has been appointed as Commander of the Carabinieri for the Protection of Cultural Heritage Command. He attended the Senior Joint Staff College in Rome and participated in many specialized courses in Italy and abroad among which the "International Training Programme for Conflict Management" at the University of Santa Anna (Pisa), courses delivered by NATO School of Oberammergau, at the Ecole Nationale d'Administration (ENA) in Paris and United Nations in Genève.