Museum Shop: Members special offer for May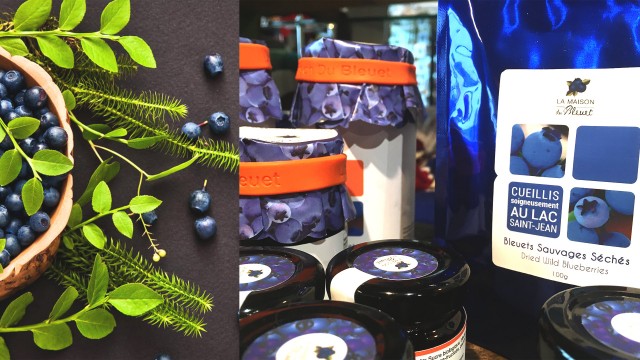 Welcome the spring season with a taste of this true gem of a fruit: the blueberry! Take advantage of our 20% discount on the entire range of Maison du bleuet products available at the Museum Shop: dried blueberries, blueberry spread, blueberry jam, and several other exquisite specialities! Did you know that indigenous peoples once used this little fruit—an icon of the Lac-Saint-Jean region—in both its fresh and dried form? The growing of blueberries in Lac-Saint-Jean is more recent, however, dating to the 1800s. The abundant crops are due to the great fires of 1870, which made the region's soil ideal for blueberry cultivation!
An exclusive offer for Members of Pointe-à-Callière!