Children
Reproduction of the Great Peace Treaty of 1701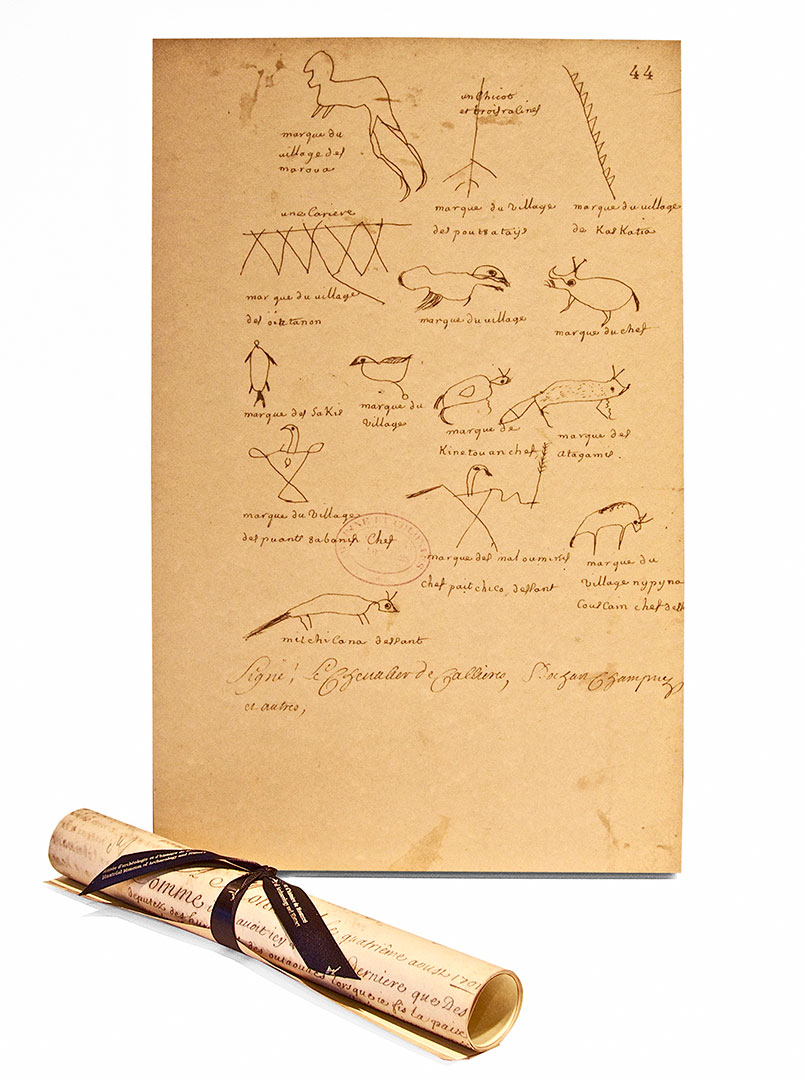 Choose an option
Reproduction of the Great Peace Treaty of 1701

-

$5.00
Archaeological trowel pendant

-

$80.00
(French version) Chypre antique - 8 000 ans de civilisation

-

$4.25
The Great Peace Treaty of 1701 was signed in Montréal by Sieur de Callière, representing France, and 39 First Nations. The treaty ended the intermittent wars of the 17th Century and marked the turning point in French-Amerindian relations.
Look at similar products
A great selection for all tastes and budgets.