Travellers for a Day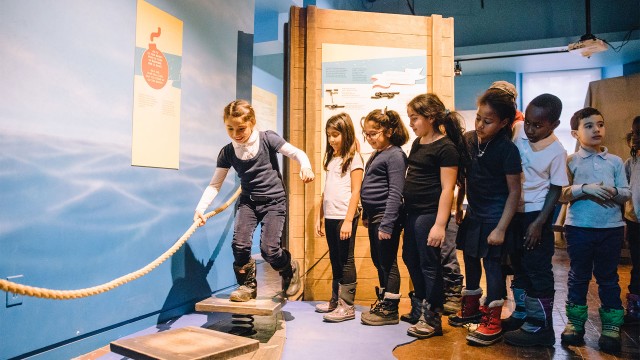 Photo: Geneviève Giguère
Pack your bags and join the circus caravan to learn about the development of the circus arts around the world and down through the ages. You'll even get to be part of the show at various discovery stations. Ride the waves on your next adventure, just like pirates and privateers, aboard the good ship Iberville. Don't miss the boat!
In addition to the activities offered, your group will experience significant moments in the history of Montréal thanks to the spectacular new multimedia show Generations MTL, a special 17-minute tale!
A free lunch room is available for groups.
Information and booking
Please fill out our online form and we will contact you shortly to complete your reservation.
---
For any assistance :
reservations@pacmusee.qc.ca
514 872-9127
Schedule and price
DAY CAMPS
June 29 to August 21, 2020
Monday to Friday, 10:30 am to 2:30 pm, including an hour for lunch
Day Pass, price per child: $18
Schedule may varies according to holidays.