Virtual Activity
Elementary Cycle 2
Elementary Cycle 3
The Legend of McTavish
Photo : Steve Bernier
An all-new Halloween activity filled with fantastic tales and legends!
On Halloween night in 1856, a lamplighter works up the courage to venture out to the haunted McTavish mausoleum, on Mount Royal. McTavish's ghost is even rumoured to have been seen in the Museum's collector sewer! Who was Simon McTavish? Did he really make a deal with the devil in order to build his great mansion on Mount Royal? Does his spirit really roam through the sewer system beneath our feet?
Join your students in learning about this mysterious and sometimes terrifying chapter of Montréal history.
Activity setting
On Teams or Zoom, the guide welcomes the group and shows the video of the show (Duration: 45 minutes).
How it works
The activity is held via the Microsoft Teams application or on the Zoom platform. When making your reservation, you will be sent a personalized appointment, allowing you to log on at the scheduled date and time, and to contact our guide who will remotely host your group!
Equipment
You will need:
1 computer, connected to the internet (with speakers, microphone, and webcam activated)
1 projector or screen, either an IWB or a monitor.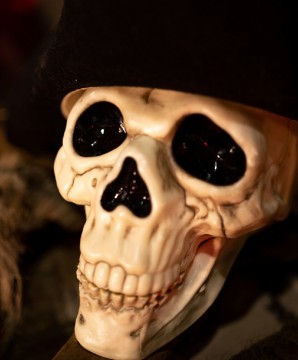 Youssef Shoufan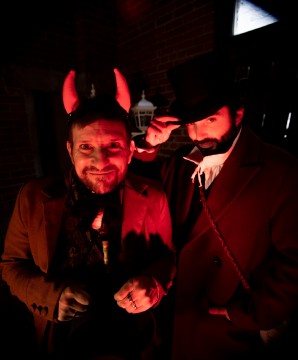 Youssef Shoufan
Information and booking
Please fill out our online form and we will contact you shortly to complete your reservation.
---
For any assistance:
reservations@pacmusee.qc.ca
514 872-9127
Schedule and rates
Tuesday, October 18 through Friday, October 21, 2022
Monday, October 24 to Friday, October 28, 2022
From 9:30 am to 2:30 pm, Tuesday through Friday
For the 60-minute tour: $200, tax included, flat rate for one class (maximum of 24 students, $10 for each additional student for a mximum of 30)
Cancellation
If you cancel fewer than ten (10) days before the reserved date, you will be charged 30% of the activity fee.
Confirmation
You will receive confirmation of your reservation by email. Please sign and return the confirmation to the Museum by email within five (5) days of receiving it.
Payment
The total amount is payable ten (10) days after your presentation. Please make your cheque out to Pointe-à-Callière.