Cultural activity
May 10th, 2019 — May 11th, 2019
Special Activity: Water Ways!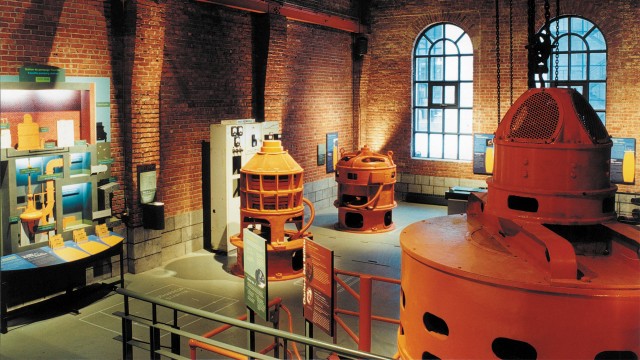 May 10 and 11, 2019
2:30 pm, 3:30 pm, and 4 pm (English)
Youville Pumping Station, 173 Place D'Youville, Old Montréal
Registration required
Free
As part of the 14th edition of 24 heures de science (24 Hours of Science), Pointe-à-Callière is offering you a chance to take part in its Water Ways! activity, free of charge. With family or friends, come discover the secrets of our most precious collective resource… water!
This guided tour will take you into the Youville Pumping Station, Montréal's first fully electrified wastewater pumping station, which is usually inaccessible to the general public. Joining our guide, you will delve into key questions about drinking water and wastewater management, from the past to the present day.
This 30-minute activity will get you thinking about environmental issues relating to water, while providing access to one of the city's unique locations.
The 2:30 pm and 3:30 pm tours are in French, and the 4 pm tour is in English.
Don't miss this opportunity!
*Please note that your registration is valid only for this 30-minute activity. Regular fare applies to visit the exhibitions and collections of the Museum. *
The 24 heures de science event is a day of science and technology activities for people of all ages (children, teens, young adults, families, seniors, etc.). The event aims to foster contact between researchers and the general public, stimulate people's interest in science and technology, and promote careers in science to youth.