Pointe-à-Callière News
December 23rd, 2021
New health guidelines at Pointe-à-Callière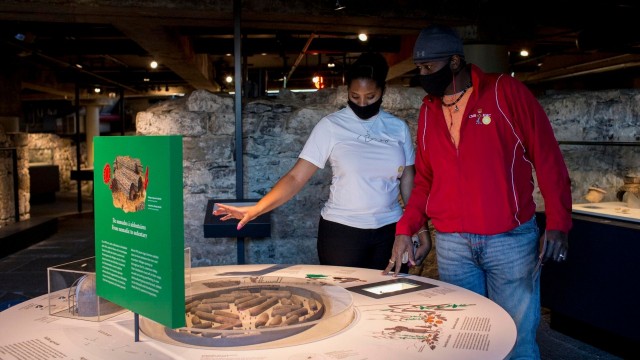 Photo : Sébastien Roy
Despite the recent developments in the pandemic, we are very pleased to remain open to continue offering you moments of escape and comfort, whether you come on your own, with a friend or with your family! However, given the rapid rise in the spread of the virus, the Museum has reinforced its health rules to keep both visitors and staff safe.
To visit our exhibitions, you must first book your tickets online at the date and time of your choice. The available time slots are limited. Please reserve only the tickets you need to make sure that others also get to visit the Museum.
A procedure mask must be worn by everyone, including children starting from the age of 6. Be sure to bring yours!
Starting December 26, 2021, anyone aged 13 and up must also show their vaccine passport.
For more information about the health measures in effect at Pointe-à-Callière, please consult our Visitor's guide.
In addition to the archaeological tour through the remains of Montréal's birthplace, you can enjoy our wonderful temporary exhibitions: It's Circus Time! and Italian Montréal.
We look forward to welcoming you for an enjoyable—and safe—visit!